Johnathan Hines, MA., CPC
Johnathan Hines, MA. - Your Expert Marriage Coach
Do you feel like your marriage is on the rocks? Do you struggle to communicate with your partner or feel like you're drifting apart? Are you tired of feeling disconnected and unfulfilled in your relationship? If so, it's time to consider working with a marriage coach who can help you get back on track and rediscover the love and connection you once had.
Meet Johnathan Hines, MA., CEO and founder of his own successful marriage coaching business. Johnathan has a passion for helping couples strengthen their relationships and get back to the basics of what makes a marriage work. He believes that everyone has the potential to thrive in their relationship with the right guidance and support.
A Foundation in Love and Simplicity
Johnathan grew up in the countryside, where he learned to appreciate the beauty of nature and the value of keeping relationships simple and uncomplicated. His parents taught him the true meaning of marriage and how to navigate the hardships of life as a couple. These experiences have shaped his approach to coaching and counseling, emphasizing the importance of putting God first and getting back to the basics.
Fine-Tuned Ability to See Potential in Everyone
Whether you feel like your relationship is beyond repair or simply need some guidance to get back on track, Johnathan will work with you and your partner to identify the underlying issues and help you create a plan for growth and improvement.
A Proven Track Record of Success
With years of experience and a proven track record of success, Johnathan has helped countless couples strengthen their marriages and rediscover the love and connection they once had. His expertise and credentials include:
Bachelor's of Divinity
Master's of Christian Counseling
Certified Professional Coach
Licensed Clinical Christian Counselor
Certified Temperament Counselor
Licensed in to the Gospel Ministry
A Compassionate and Supportive Approach
When you work with Johnathan, you can expect a compassionate and supportive approach. He understands that every couple is unique and will work with you to create a customized plan of action that fits your specific needs and goals. His positive and encouraging demeanor will help you feel empowered and motivated to make positive changes in your relationship.
Testimonials from Satisfied Couples
"Johnathan helped us rediscover the love and connection we once had. He provided us with the tools and guidance we needed to communicate effectively and work through our issues. We are now happier than ever and owe it all to Johnathan's expertise and support." - Greg & Cindy
"Working with Johnathan was a game-changer for our marriage. He helped us identify the root of our problems and taught us how to navigate challenges as a team. Our relationship has never been stronger, and we're grateful for his guidance and support." - Emily and Mark
Contact Johnathan Hines, MA. Today
If you're ready to take the first step towards strengthening your marriage and rediscovering the love and connection you once had, contact Johnathan Hines, MA. today. With his expertise, compassion, and dedication to helping couples thrive, he'll provide you with the support and guidance you need to create a happy and fulfilling relationship.
2604 W Kenosha
Broken Arrow, OK 74012
(918) 212-5330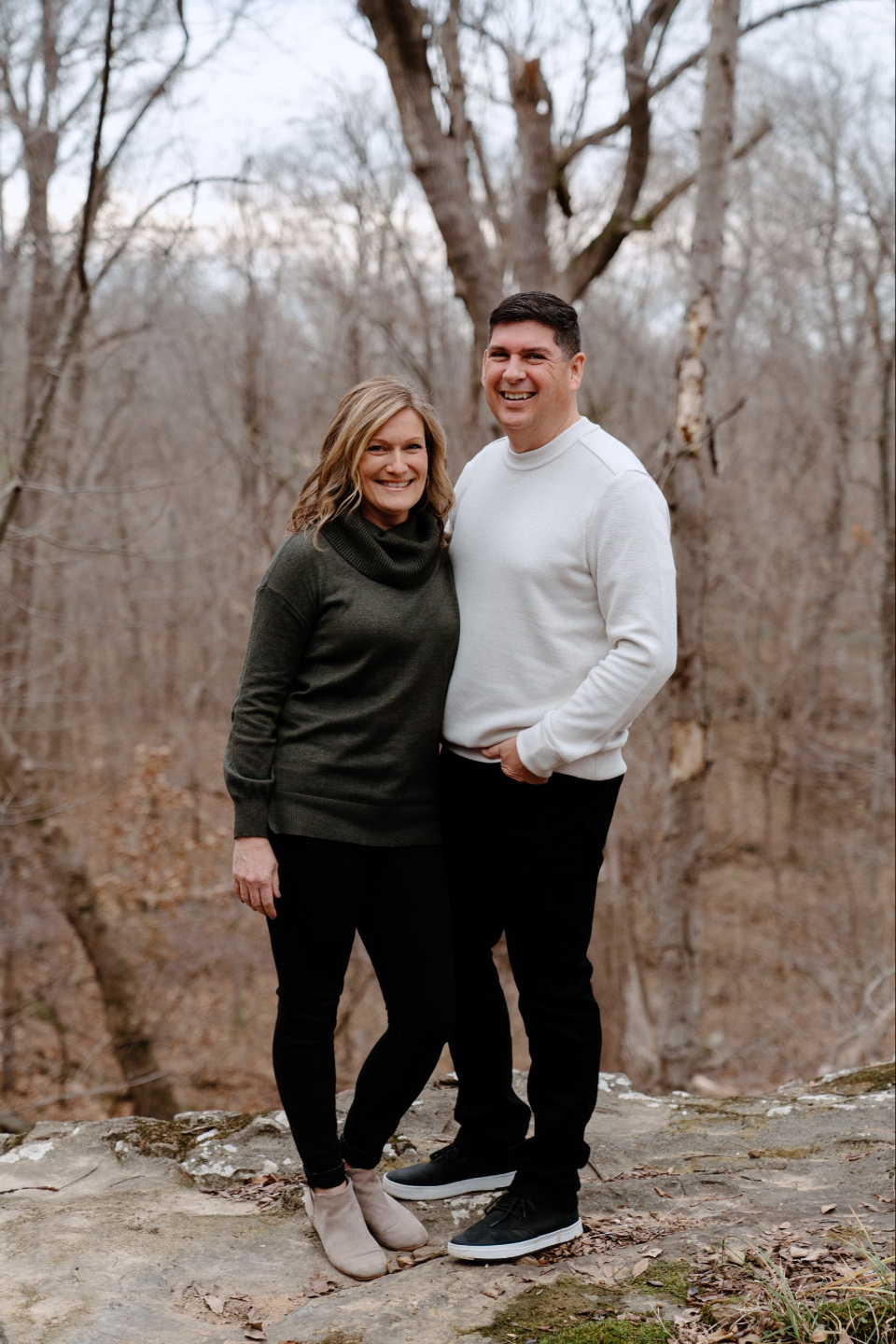 Danny & Katy Snead
If you are ready to take your marriage to the next level, Danny and Katy Snead can take you there! They have been married for over 32 years and have raised 3 very successful children. They have been highly effective for over 10 years in mentoring and leading couples through the toughest of times as well as helping "fine tune" marriages so that they may succeed. Their vision and mission is to Help Marriages Thrive through Christ Centered Lives.
Danny has a comprehensive business background and Katy has an extensive history in teaching and education. Together, with their knowledge, experience and unique skill set, Danny and Katy can help you strengthen and grow your marriage. In addition to marriage coaching, Danny and Katy are very active leading small groups, couples and individuals at their church and have been involved in ministry for over 32 years.
What sets Danny and Katy apart is their unique team approach. Both coaches are present during sessions to provide personalized support for each individual in the relationship. Whether you're struggling with communication or looking for ways to build a stronger bond with your partner, these coaches will help you achieve your goals. Together, they biblically coach couples through prayerful guidance while utilizing individual assessment data to help you have the type of marriage that God has intended for you life.
Whether you need pre-marital coaching, strengthening your current marriage or you are needing help to get past your current marriage struggles, Danny and Katy can help you develop a marriage that thrives!
Education:
Bachelor of Science in Marketing (Danny)
Bachelor of Science in Management (Danny)
Bachelor of Science in Elementary Education (Katy)
Certifications:
Certified Marriage Coach through All-Star Marriage
Certified with Prepare/Enrich Marriage Assessment
Certified with SYMBIS (Saving Your Marriage Before It Starts) Marriage Assessment
(918) 276-8880